Overview
CloudIndustries.eu – a flexible platform for monitoring applications with its infrastructure delivered as a cloud-based service. The system ensures the highest level of scalability and security as well as powerful development tools and our own developers' team which will help you to implement the best solution for our clients. Our platform uses the latest Internet technology (HTML5) to help customers improve automation system flexibilities, and to minimize Supervisory Control and Data Acquisition (SCADA) system costs.
Features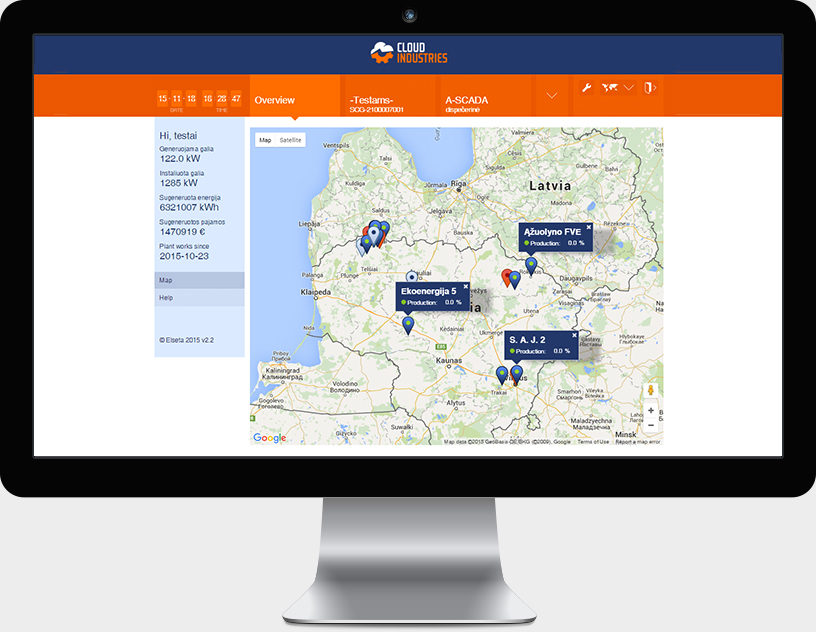 Join industrial data from multiple sources
The unique feature of mashing up multiple data sources to have a single source for analysis is a key advantage of cloudindustries.eu cloud-based SCADA system. It allows our clients to compare and cross-reference records from different applications and perform calculations.
Experience the speed of real-time industrial big data
The most up-to-date information is immediately reflected in your dashboard. Simple and clear visualizations create smooth and fast surfing through your data.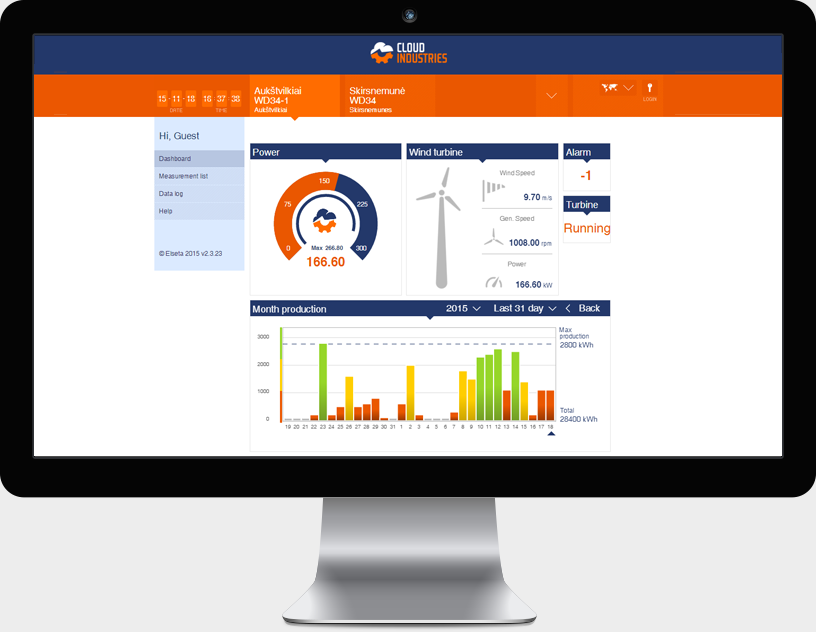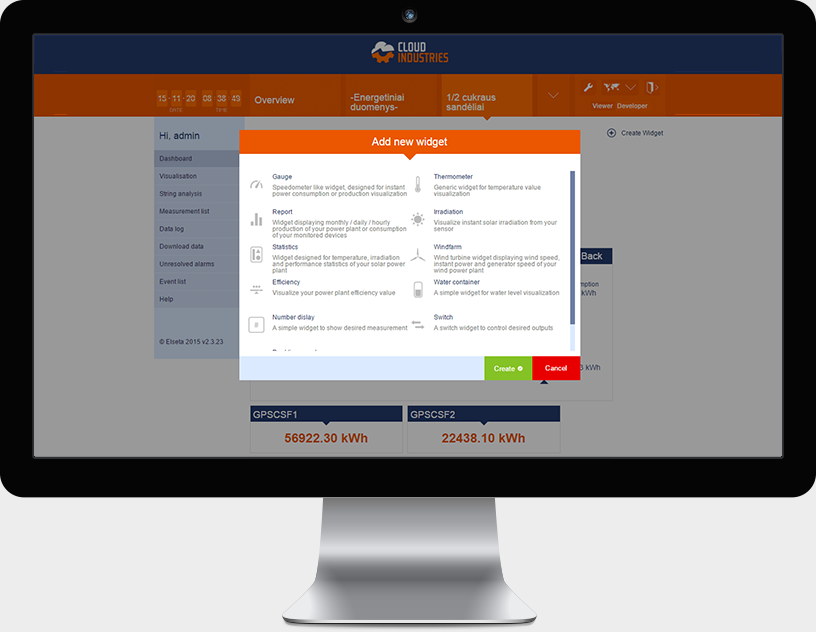 Build interactive dashboards with no tech skills
Customize your dashboard layout with drag-and-drop features to place each widget exactly where you want for optimal representation of your technical data. Add such widgets as gauges, reports, real-time graphs, and efficiency. Draw technical diagrams of the process or upload your photo.
Interactive map with essential data
Google like Maps will identify your sites with pre-configured color codes to identify the status and pop-up labels with the most essential data. Directly access your sites from the map with one click.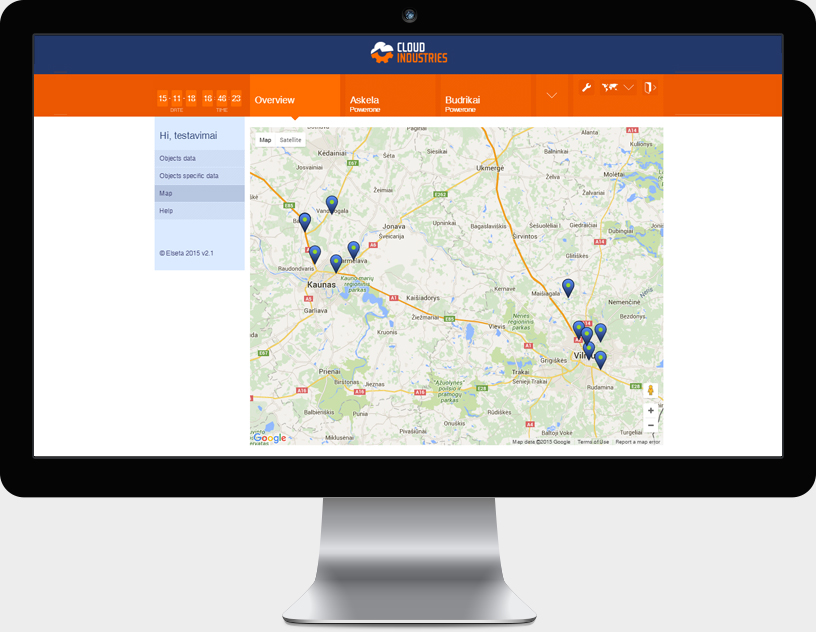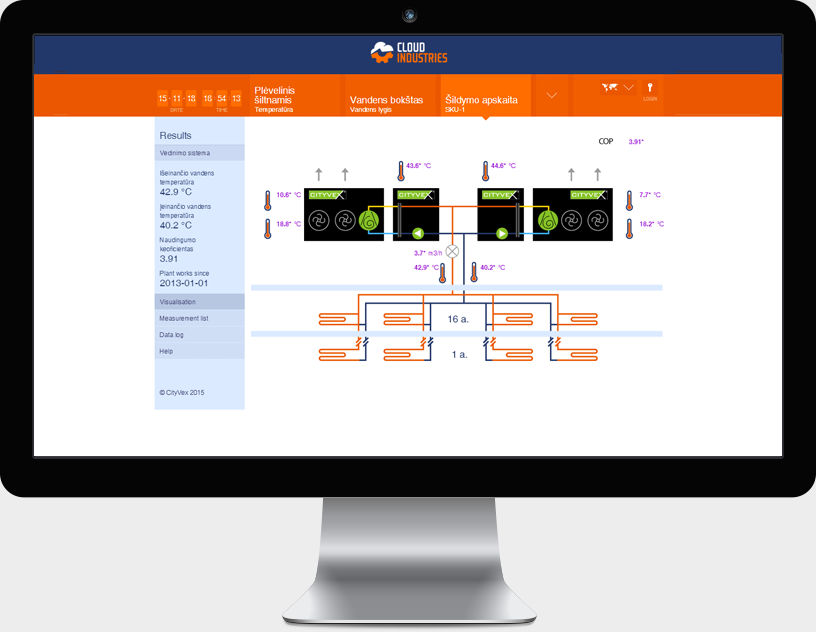 Graphical visualization of a technical process
CloudIndustries.eu features a tool to draw or upload graphical visualization of you system with active real-time data. This powerful feature enables our users to easily create a graphical layout of their remote installation. Add images such as analog and digital graphical components (gauges, meters, indicators, etc.) to display a visual layout that is easy to understand.
Hardware free
Even though we have developed our own datalogger WCC-Lite, our platform is not hardware tied. If there is already installed infrastructure of the dataloggers we will take data from them into our platform.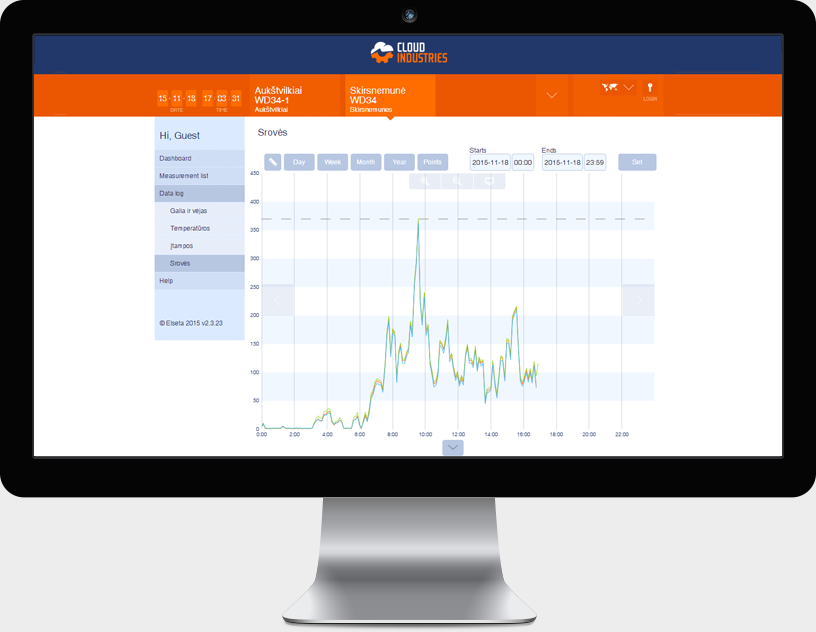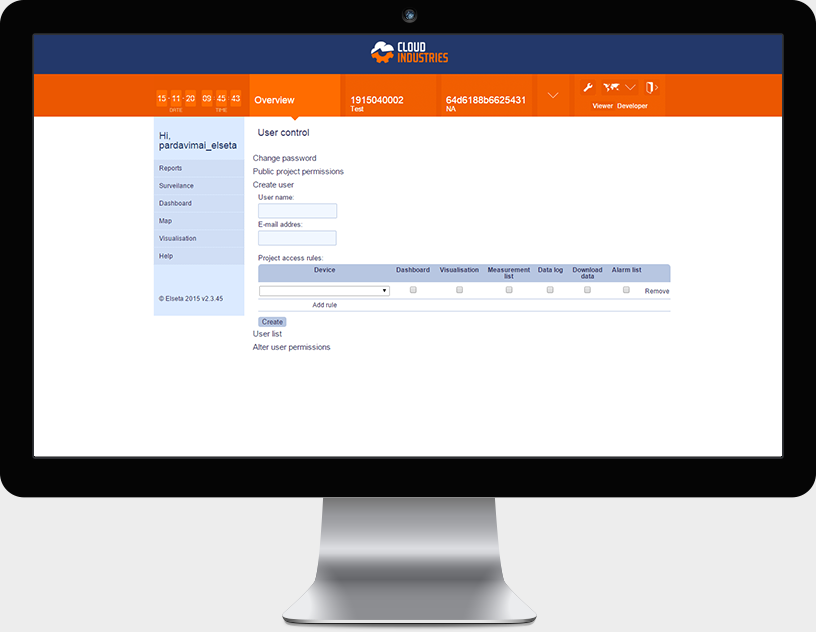 Multi-user platform
The platform allows admin users to create various accounts for each project, as well as to assign a different permission level to each user. As well as to allow public access to special projects.
Alarm management
An effective alarm management implementation is dynamic. For this reason, alarm best practices and the application of continuous improvement are central to our development of the platform. As alarm systems become less effective, they diminish the effectiveness of all automation.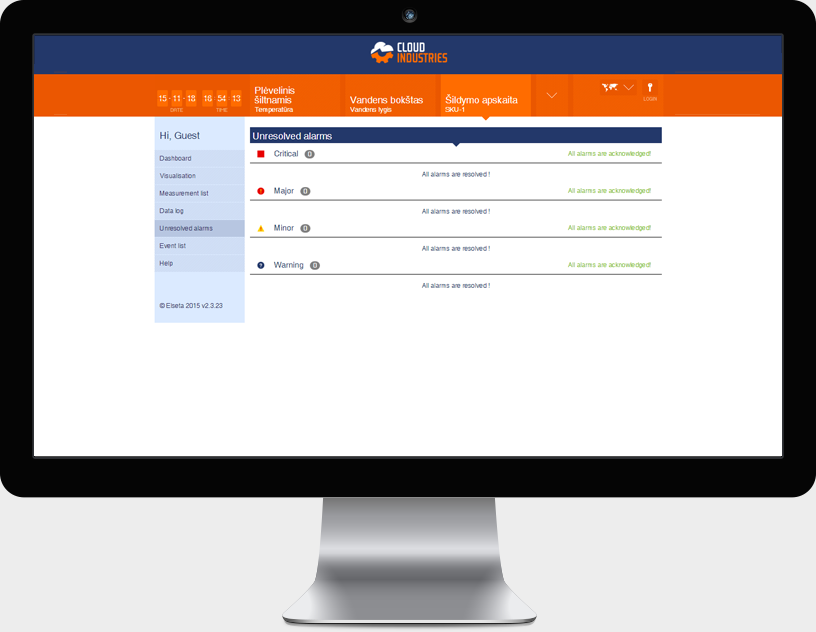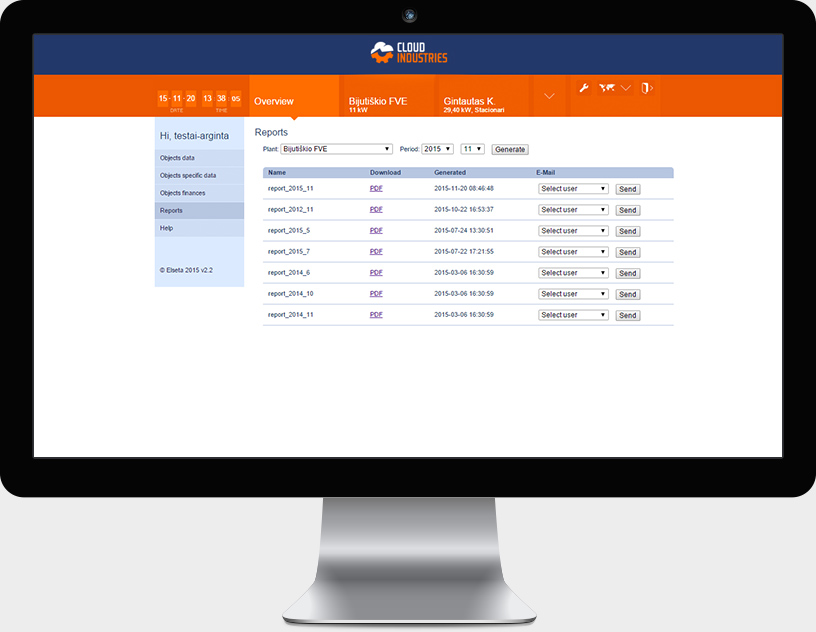 Report management
One of the key advantages of using our reporting services is the availability to manage reports and related items from a central location. Arrange e-mail report delivery to different user groups, and configure reports and values which are in the report.
API for your internal system
Our API let our clients bring data from field installations into their own applications. Our API makes it possible for our clients to create custom-made interfaces for their websites or applications. Our platform handles all the data from remote sites.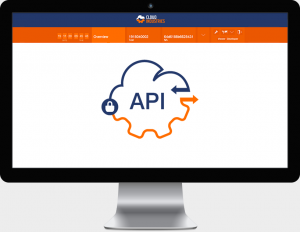 Order
Simple
Best for small projects
---
Up to 5 data loggers
up to 5 users
email-based alarm notifications
Support in 48 hours
Premium
Most popular
---
unlimited data loggers
up to 50 users
Maps
Visualization
SMS and Email alarm notifications
3rd party data loggers integration
Data export
Info screen service
Premium support
Enterprise
Take it to the next level.
---
Report
Info screen customization
Custom services
Integration support
Data export
Custom development
* – Prices are monthly without VAT, extra features, and data storage.
Contact Us