Overview
The Vinci software is a software package for engineers and developers to simulate and analyse protocols mainly used in electrical engineering systems. Software was created to be used in substation automation solutions to simulate SCADA, RTU, IED, protection relays, inverters and any other equipment.
Modern user friendly interface with flexible telegram filtering.
Signal list with naming and status indication support up to 5000 tags(variables).
Multi command execution interface.
Measurement graphical charts.
Simulation of multiple Modbus Slave devices.
Customer feedback

Robbert Norde
Lead Engineer Moekotte Enschede, Netherlands
We are very satisfied with Elseta software.
For some time we have been looking for a tool that can easily read and write values ​​for the IEC-104 protocol. This can be done very easily with the Elseta software.
The power of the tool is the import of variables so that we can easily link a description to a variable. Especially the linking of variables and descriptions is a big advantage for us.
Elseta software has accelerated our testing procedure and speed of application development.
We would recommend Elseta software to anyone using the IEC-104 protocol.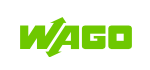 Torgeir Sundet
Support engineer WAGO Norge (Norway, Oslo)
WAGO needs proper software tools. So, it is valuable that your Vinci Tool can be used for testing Modbus TCP/RTU.

André Janßen
Service Engineering ENERCON Service Deutschland GmbH (Germany, Aurich)
The software is very useful for us so far.
Panu Loisa
Power Substations Expert Enersense Oy (Finland, Tampere)
I have experienced monitoring IEC-101 communication at Fingrid substations. The IEC-101 monitoring seems to work without problems.

Alexis K. Tsalpatouros
Electrical Engineer, Ph.D (NTU Athens) Section Head – Telecommunications Field Works of South Greece
Regarding our total impression of the product, inside our business, the device is exactly what it is expected to be, and the price is considered reasonable when compared to similar products of other vendors, that have been proposed to us. We would highly recommend it to anyone who implements industrial solutions involving the above protocols. The accompanying software is satisfactory and user-friendly. The only problem is that an installable Linux version is probably not available (it would be most helpful).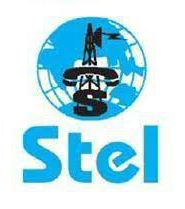 Dattaraj Pawar
Senior RTU Engineer Sarvani telecom Pvt ltd ,Hyderabad,India
Vinci the expert software we are using for 5 and half years for protocols like IEC-101 and IEC-104 protocol we appreciate the hard work of Elseta Engineers for bringing such reliable software for simulation.

Agustín Padilla
Ingeniero de Aplicación III – Automatización y Comunicaciones SEL, Spain
Features
Software available for everyone(freemium) as part of Elseta mission statement to accelerate utilities/DNO's digitalisation.
Software is partly free to use for commercial and personal use.
Graphical user interface (GUI) enables ease to use for site commissioning purposes.
Cyber secure protocol communication with TLS data encryption.
Signal list support and signal status naming (on/off).
Log store and retrieve.
Time sync functions for protocols based on IEC 60870-5.
Implemented protocols:

IEC 60870-5-101 Master / Slave / Monitor – Serial telecontrol protocol.
IEC 60870-5-103 Master / Slave / Monitor – IED / Protective relay protocol.
IEC 60870-5-104 Master / Slave / Monitor – TCP/IP telecontrol protocol.
Modbus serial ASCII/RTU Master / Slave – Serial field bus protocol.
Modbus TCP Master(server) / Slave(client) – TCP/IP field bus protocol.
Raw data – receive and send raw (HEX, DEC) data for any protocol monitoring
New protocols is comming

Interface for The Vinci Expert settings configuration like RS232, RS485 pinouts and other The Vinci Expert hardware functions.
Specifications
Device data
Description
Article number
The Vinci Software v3
Product description
The Vinci software is protocols and communication test tool. This software can simulate the central system and the substation of a tele-control system, as well as monitor the communication between both of them.
System requirements
Windows OS minimal version 7 or higher.
Compatible with Windows 7, 8, 8.1, 10, 11.
Warranty
Software not refundable and has lifetime support.
Functionality
User friendly interface design to easy understood and use for commissioning and testing purposes.
Functionality
– Save and retrieve all log files on your disk drive.
– Communication setup for serial and TCP/IP.
– Real-time, time-stamped display of message data.
– Short keys for access Windows networking features.
– Settings window for setup protocol general parameters.
– Console with send/received packed with detailed protocol description and wide filtering and formatting capabilities.
– Statistics windows represent all signals data with values and attributes, last change date-time, how many times data changed.
– TAGS allow to setup personally named signals and status information.
– Tags import/export to excel via CSV format.
– Setup Modbus support JOBS (fixed requests with qty of registers).
– Execute multiple commands from one window.
– Time sync capabilities for IEC 60870-5 protocols.
– General interrogation, Read commands, Test Commands APDU, and many other IEC 60870-5 features support.
IEC 60870
IEC 60870-5-101 Master support
IEC 60870-5-101 Slave support
IEC 60870-5-101 Monitor support
IEC 60870-5-103 Master support
IEC 60870-5-103 Slave support
IEC 60870-5-103 Monitor support
IEC 60870-5-104 Master support + IEC 62351 (parts -3) security standard is supported TLS encryption
IEC 60870-5-104 Slave support
IEC 60870-5-104 Monitor support
Modbus
Modbus RTU Master support
Modbus RTU Slave support
Modbus ASCII Master support
Modbus ASCII Slave support
Modbus TCP Master support
Modbus TCP Slave support
Raw data
Receive RAW data messages in HEX, DEC formats
Send RAW data messages in HEX, DEC formats
System requirements
Operating system support
Microsoft Windows 7,
Microsoft Windows 8.1,
Microsoft Windows 10,
Microsoft Windows 11.
Minimal requirements
Disk storage: >5GB (for install only 200MB).
RAM: >4GB.
Monitor resolution: minimum recommended 1920×1080.
Documentation
Order
Software Freemium
The Vinci Software freemium license
---
IEC 60870-5-101 (master, slave, monitor)
IEC 60870-5-103 (master, slave, monitor)
IEC 60870-5-104 (master, slave, monitor)
Modbus RTU/ASCII/TCP (master, slave, monitor)
RAW data format (monitor)
Filters and Formats.
Tags import/export limitation 50.
Software Premium
The Vinci Software unlimited license
---
Everything from Freemium plus:
RAW data format send custom messages in HEX.
Tags import/export unlimited.
Multiple commands execution.
Encryption (with TLS) transport support for IEC 60870-5-104 protocol master.
Disable Elseta banners.
Premium support.
The Vinci Expert hardware with premium software license
---
Everything from Premium plus:
Hardware set (serial interface converter/packet sniffer).
2 independent serial ports with:

Fiber optic interfaces (multimode);
RS232 – freely configurable pins;
RS422 – with pin swap;
RS485 – with pin swap and slew rate.

Cable set (fiber, RJ45)
Adapters (DB9,DB25, DB9/DB25, DB0/RJ45).
NOTE: The Vinci software Freemium and Premium versions can be downloaded free of charge for customers who register with a real email address and agree to receive ELSETA marketing material.
Contact Us